The 12-WEEK 
Egyptian Tantra

 
INITIATION
Online course
(12 x 2 hour classes) 
This online course is an initiatory journey deep into the heart of tantric practice, as used in Egypt thousands of years ago. It weaves these teachings with elements of Indian Tantra and Chinese Taoism, to create a powerful container for tantric awakening. It's ideal for individuals, couples, or friends interested to connect deeper.
Through the 12-weeks you will learn about, unlock, and run tantric energy through multiple energy circuits, in and around your body. To support this journey we will open into a healing process, uncovering and releasing any blockages that might hold you back from entering powerful energy states. Through the journey you heal wounds and open to love and be loved.
This course teaches and guides you through a series of initiations – using a combination of breathwork, meditation, movement, visualization, and sound. Follow these techniques to bring about states of bliss and connection. 

This leads to mind-blowing, expanded states of union – between you and all that you believe in, or between you, your partner, and all of life. 
Who is this Initiation for?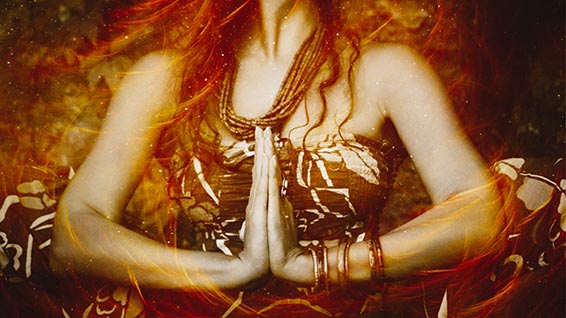 Self-lovers
ready to rise to the next level of loving yourself
Loving Couples or Friends
who desire to go deeper in their connection
Week 1: Ankh Solo Practice
We begin by exploring the inner union between our masculine and feminine, and how we can raise and cultivate these energies for health and well-being, using Ankh breathwork. This is the foundational practice – once you know how to self-source through your own direct connection, you are in the perfect place to enter into connection with someone else.
Week 2: Ankh Couples Practice
At the next stage, you enter into connection with another. If you are single, your partner for these practices can be your own Ka – your energy body. You can also explore these practices with a partner or friend. Either way, these practices enable you to connect to higher states of tantric union.
Week 3: Ankh Healing
Next you learn about the power of the pyramids, and receive an initiation that allows you to tap into life-force energy and pour it through your hands (similar to reiki). This can be for self-healing, and for sharing with partners or friends. This also can be woven into your next-level  love-making explorations!
Week 4: Shakti Ankh practice
This week we dive deep into 'Shakti' – learning about the feminine life-force energy that drives all of us, and how you can blend this with Ankh practice to free up your body and access a more flowing, playful practice. Come ready to get sweaty and sexy!
Week 5: Opening the Chakra Loop 
Going even deeper, we unlock the Chakra Loop (also known as the micro-cosmic orbit). Once opened, this energy circuit leads you to experience whole-body orgasm. or multi-orgasmic states. You'll learn how to open, clear and unite the chakras with the Ankh, to bring about powerful energy circulations in the body.
Week 6: The Chakra System & Awakening the Serpents
Next we learn about the 13 level chakra system, a ladder of consciousness that raises from your most earthy aspect to your most expansive. Once learnt, you can then start raising energy through this system – enabling your kundalini life-force to rise – carrying you into higher states, solo or with a partner.
Week 7: Heart melting 
Now we go deeper into the heart using a powerful circular breath technique that helps you access deep emotions and clear emotional blockage.
In this practice, you lie down and go on your personal journey into heart healing, or if you are with a partner you can lay down side by side and be guided together into a shared healing space.
Week 8: Tantric Healing 1 – Breath and Touch
We will share tools and techniques to release primal life-force blockages through touch and breathwork. If you are flying solo, you learn how to do this on your own body. If you are in partnership, you learn how to use these tools with your beloved, and you will be guided through a breathwork process you can share with one another.
Week 9: Tantric Healing 2 – Movement and Sound
We deepen even more by bringing in the elements of movement and sound release, to help support the uniting of sexual energy with love and higher consciousness. In doing so, we bring about a whole body, super connected state.
Week 10: Channeling love and higher guidance
This week we explore how to become a conduit for love and higher consciousness to pour through. In doing so you learn to share healing energy with loved ones, friends, groups or the whole earth. We also explore how to work with the Ankh to receive wisdom and guidance from a higher source.
Week 11: Merging the maps
In this session, we bring all the teachings together – merging the Ankh with the Chakras, merging the breathwork with the movement, merging the masculine practices with the feminine, to find the union between it all. This one is going to be powerful – you will draw from various aspects of the teachings over the last 10 weeks – to enter into unity consciousness.
Week 12: The Mystery week 
Here at Mystika we like to keep some space open for the mystery, for the unknown to emerge and reveal itself. So we can't tell you what is in the final week – it's a secret!
But we can assure you it is mind-blowing, deeply embodied, and will tap you into incredible expanded states.  
So are you ready for the journey? 
Meet your teacher – Kiya Ankara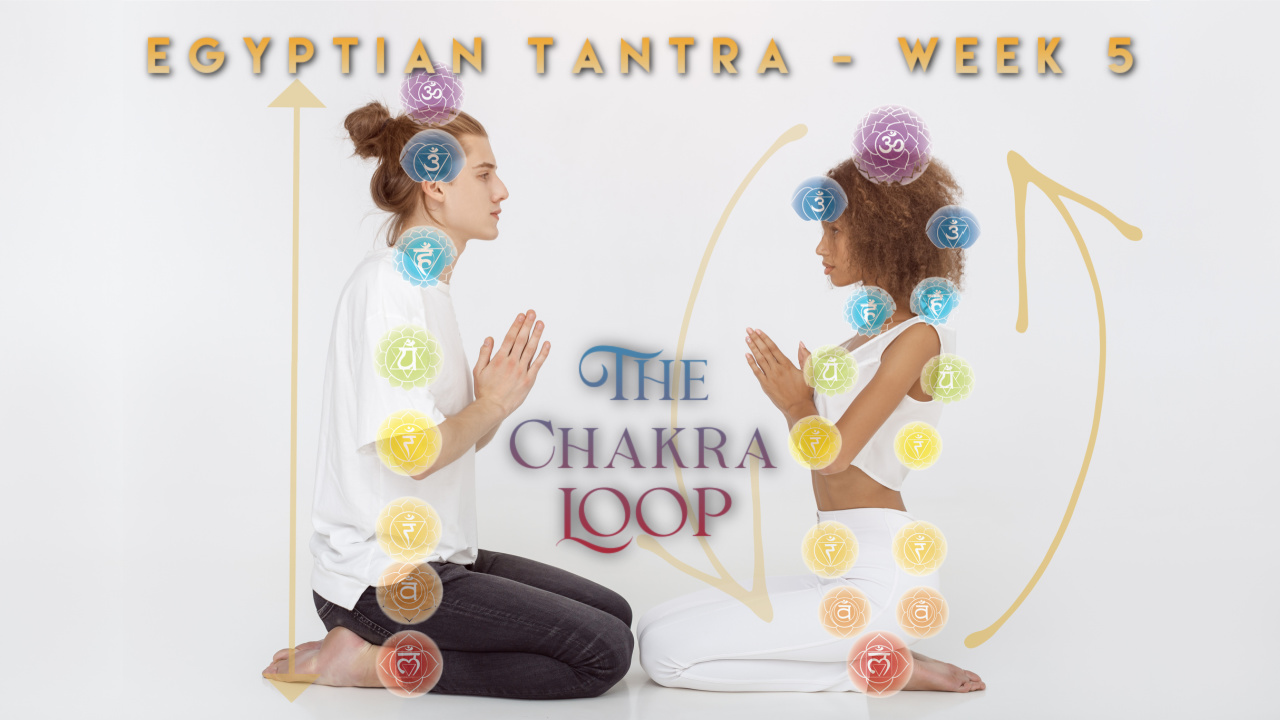 I'm Kiya, and I am super passionate about tantric practice. I started teaching ecstatic dance 15 years ago, then I moved into breathwork, and then tantra. I've guided groups of up to 150 people into ecstasy, and I also offer deep dive 1-to-1 tantric breathwork sessions too.
Breathwork is the heart of almost everything I teach – it is the fuel – the fire – that can ignite you, open you, awaken you, and bring you breath-by-breath into more and more expanded states.
Whilst this course contains theory to enable anyone to understand this body of work, most importantly it gives you a series of guided experiences. Follow them and they will carry you into deep, ecstatic and super connected states!
These teachings are your birthright. They're every human's birthright. They are offered with love, and with the knowing that if followed week by week, they will bring about not just a revolution in your love life, but also an evolution in your spiritual life.
So breathe deep, and get ready to open to states you may not even be able to dream of – yet!
With love,
Kiya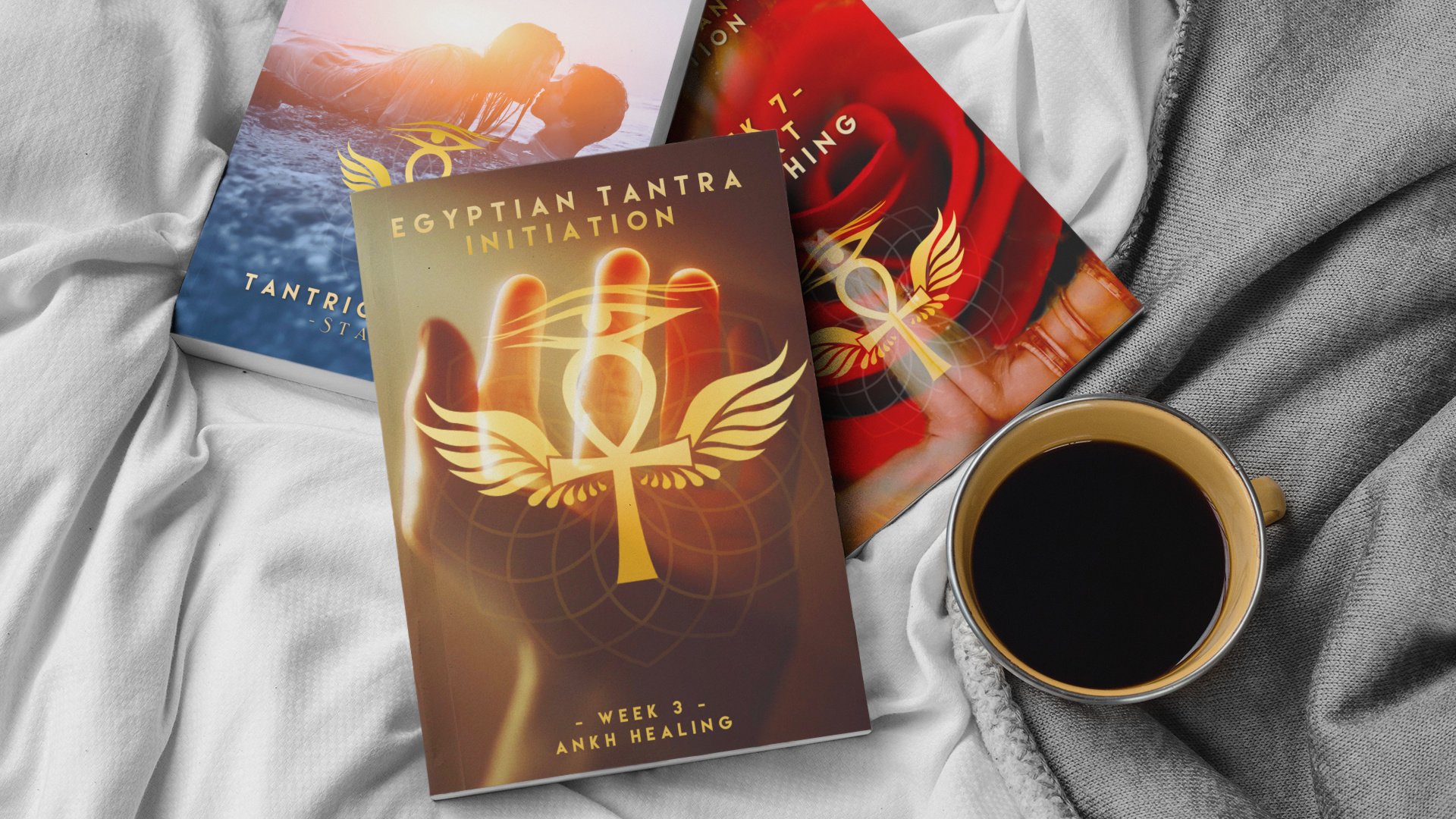 To receive full access to this life-changing
12-week
course, buy it now for $888. 
You will receive: 
12 x 2 hour guided classes and initiations

12 x accompanying e-books

Immersive tantric homework experiences

Bonus 2 x 1 hour guided audio practices 

Bonus 'Egyptian Tantric Secrets' full book