Magdalena's Tales
May the Secrets be Revealed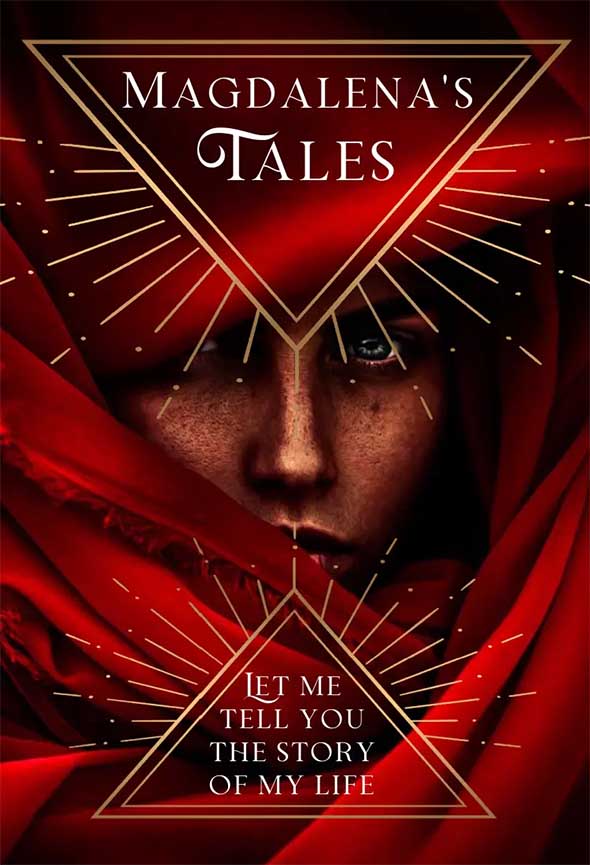 Magdalena's Tales (Kiya's forthcoming new book)
In this new channelled book, Mary Magdalene shares her story – from being a young girl born in the fishing port of Magdala – and the epic journey (both inner and outer) that she took to become an Isis priestess in Egypt.
Come for a revelatory uncovering of truths that have been kept hidden – or simply cloaked under lies – for almost two thousand years. Expanding on the story shared in 'The Magdalen Manuscript' by Tom Kenyon, we hear even more of Mary's powerful story, shared in her own heartfelt words. 
It reveals how she came to be not only Jesus's beloved partner, but also his equal, his co-teacher, and an embodied carrier of the Mystic Christ lineage. 
Whether you read this as a factual transmission or as a fictional tale that carries spiritual truths hidden within it, either way this is a powerful story that rewrites the Christian, Romanised account of Christ. Indeed, let us use his Aramaic name, Yeshua. Through Magdalena's tales we discover what it was like to be an Isis priestess during the time of Roman occupation, and she reveals the deep tantric journey she shared with one of the most eponymous spiritual figures of the last 2000 years. 
The Wild Holy Lovers
Online Course
with  Leyolah Antara and Kiya Ankara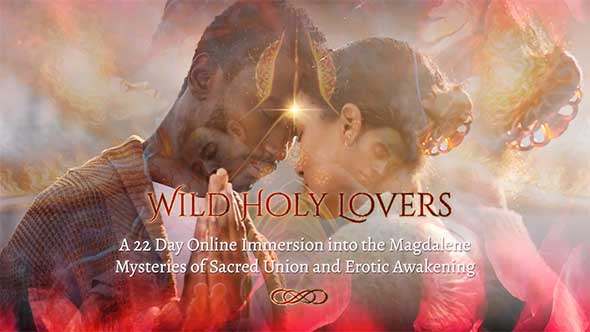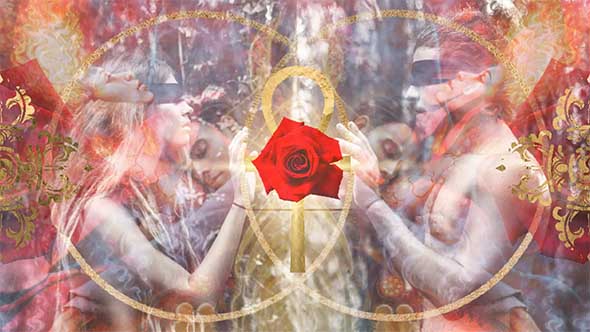 This is a powerful 22 day initiation for couples and singles the world over, co-taught by Kiya Ankara and Leyolah Antara. This is the coming together of two schools: it features the body of work that Leyolah Antara has been bringing through for 33 + years. In this new offering she is co-creating and co-weaving with Kiya Ankara's Mystika School teachings, based on his 15 years of spiritual teaching.
Through this co-creation between your wild holy guides we will take you on a journey. A beautiful, sacred journey into the divine, sensual, sexy mystery of our bodies, minds, hearts, temples and souls! If you are to become a Wild and Holy Lover, we need all these parts!
Where will this take us?
Over 22 days, day by day we will enter ever deeper into Sacred Union. Sacred Union within ourself and with all that we believe in. Sacred union between us and our beloved partner (if you're in partnership). Sacred Union between us and our close friends. We'll teach you how to transform friend-ships into deep and ultra-nourishing soul-ships.
You can join this journey right now, and begin the deepening on the path of becoming a Wild Holy Lover. 
Wild Holy Lovers
for couples or singles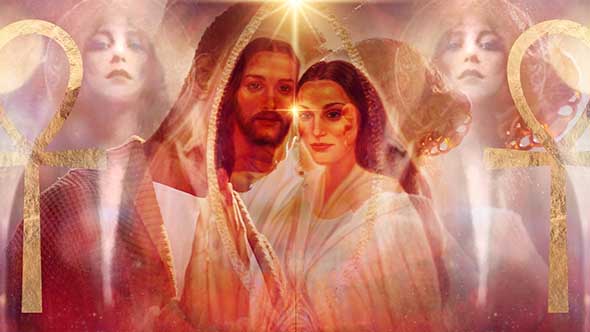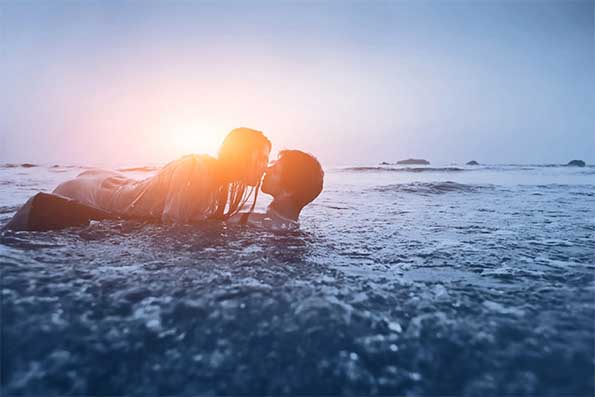 There will also be space for calling in 'The One' – that special One (or Ones!) – who can truly meet us on all the levels. Are you ready for that? Because we warn you – it might get Wild and even more Holy!
Now is the time to release the relationships that keep us small. To recognise that we can call in the relationships that truly meet us – and nourish us on all the levels – and nourish those we share that journey with too.
Are you ready for that kind of relationship? Because if you are, we may need to do a little preparing inside the temples within our own bodies… the temple of the heart, the temple of our womb or hara, the temple of our sexuality, the temple of our mind…
Let's step up. In fact, let's rise together as a global online community, into more and more and ever yet more L-O-V-E!
When you join us for these 22 days, you will receive different practices from us every day. If you can join in every day that is fantastic. And if you do so, then over the course of these 22 days you will have a profound upgrade, a life changing experience in your life. For those too busy with work, life and All the Things… this content will always be there for you to re-access whenever you might need it.
So just remember this is not only happening for this time in September-October 2022, this is giving you long-term access to a whole set of new and ancient teachings that will revolutionise your relating in all ways over time, going into your future.
If you are curious about whether this is for you, sign up for the replay of the opening ceremony here
Magdalena – Wild Holy Lovers audio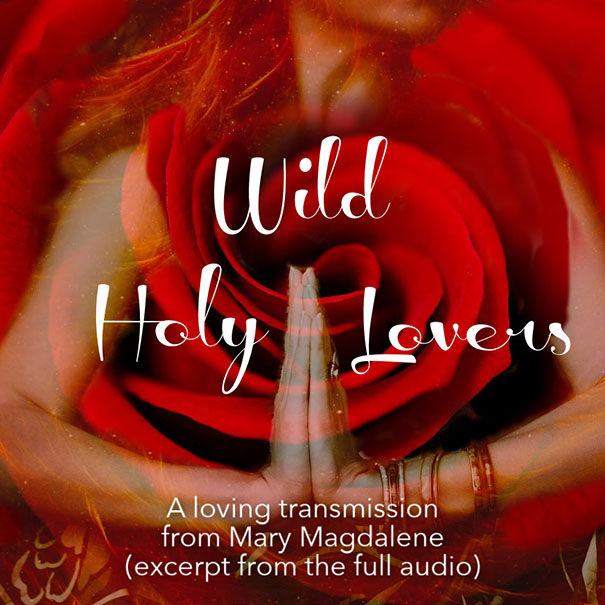 This is a powerful message channeled from Mary Magdalene, recorded near the end of the 9 days of downloads for the book 'Egyptian Tantric Secrets'.
It was a little surprising since the rest of the book is almost entirely channelled from Isis, but on one eventful day around Jan 1st 2020, the message came to capture this so it could be shared with the world. It has been blended together with music by musician and healer Charlie Roscoe.
 In the words 

of Mary Magdalene..
"The Rose Path, the path of the living spirit, is forged in fire, and strewn with roses.
Come my love, come back home to your heart, that beats as one with the heart of God-Goddess.
T

his vast tender love is the most precious gift you can share with the world.

Become the love you once did seek."